Charity Car Wash – 2019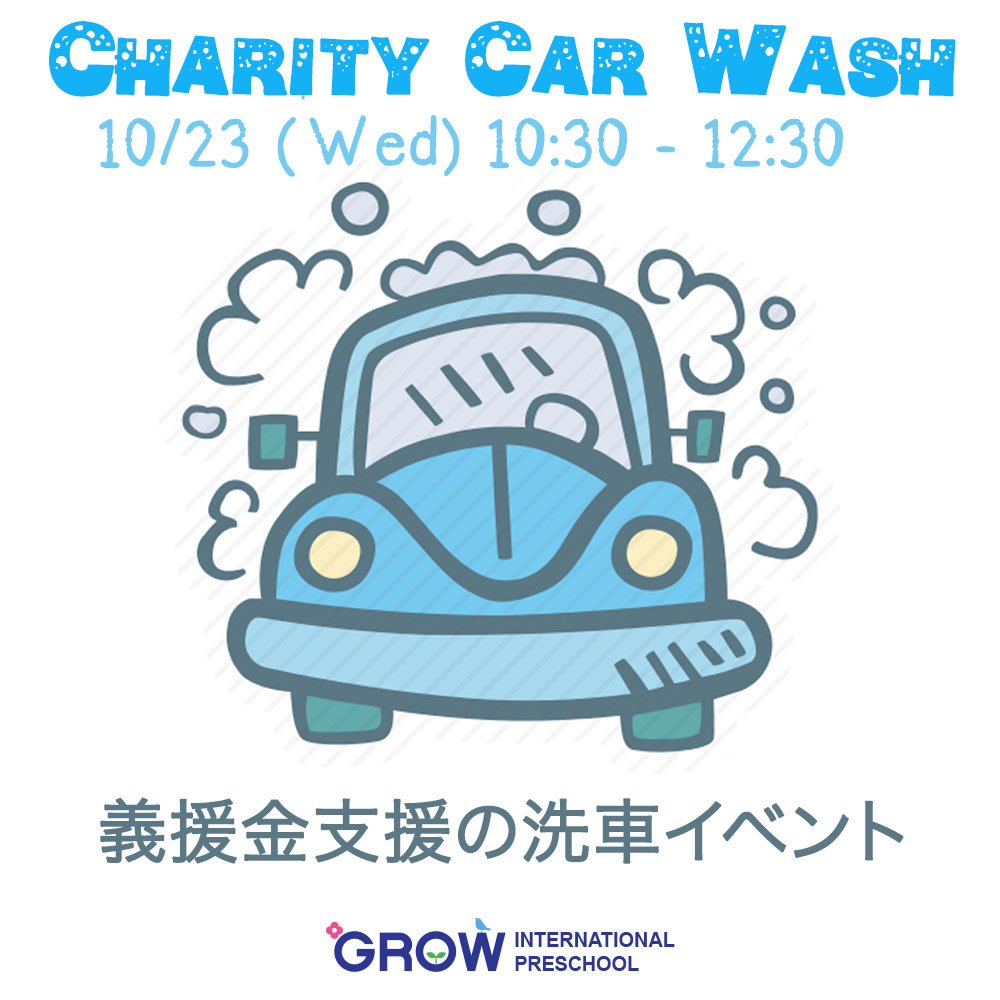 Last week there was heavy flooding due to record breaking rainfall across western Japan from Typhoon #19. Nagano area has had landslides and riverbanks breaking which resulted in multiple deaths and families being displaced from their homes. The kids have been exposed to various images of this disaster on local TV and during class asked their teachers if there was anything that they could do to help. Many hands helping together can make a huge difference and so we will do our best to help by doing a charity car wash!
Tomorrow October 23, from 10:30 – 12:30 the kindergarten kids and teachers will be washing anyones car that comes to Grow.
If you get your car washed, please make a donation which we will be giving to here:  https://www.akaihane.or.jp/english.
100 yen, 1,000 yen, 10,000 yen, any amount of donation will be greatly appreciated!  100% of all funds received during the car wash will be given to the appropriate relief society to help clothe and feed families that have been affected by this disaster.
The Charity Car Wash will be here at Grow Makinohara:  https://goo.gl/maps/nAiqgdCi9rK2 Our hearts and thoughts go out to the victims of this disaster and we hope that our small efforts will in some way help with the swift recovery and restoration of the affected areas & their families.
# Please note that this is a charity event done by children while under adult supervision. We cannot be held responsible for any scratches etc to your car but we will do our utmost to make sure that it doesnt happen.